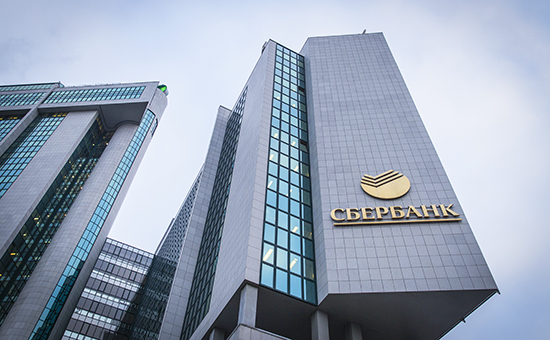 Photo by Oleg Yakovlev / RBC
Tens of thousands of clients of Sberbank in the regions have been victims of fraud, reported portal FlashNord source in the Russian Interior Ministry. "Somewhere 20-30 thousand. Suffered", – told the agency in one of the regional offices of the Ministry of Interior.
According to him, all the victims used the smartphones based on Android, which have been infected by a virus, steals money from phone numbers attached to cards Savings Bank. The client could not see debit as the virus block incoming sms-messages from the bank, he said.
«During the last year in Russia arrested three groups of scams – Arkhangelsk, Samara and Yoshkar-Ola. Only preliminary damage Samara group of about 200 million rubles. The total damage, which continues to grow, unknown ", – told the agency.
In the Savings Bank FlashNord recalled that on 17 March the bank has released an application" Sberbank Online "for the Android operating system with built-in Antivirus. Talk about the victims of the scam customers in the bank did not.
«There have been cases of fraud attempts aimed at customers of various banks and mobile operators, so we always recommend customers to be vigilant and alert your bank about such cases. We also do not recommend customers to download unknown applications from dubious sites on their mobile devices, "- commented to the press service of the Savings Bank. Currently, Sberbank does not note the increased background requests from customers, the information published in the media, is checked.
CNews reported the discovery of a Trojan for Android, abducting agents with telephone numbers attached to cards Savings Bank, April 9. Trojan is distributed through "adult sites": when approaching them with Android-based device the user is prompted to install a fake Flash-Player, find out the edition. If the user gives the application administrator rights, the program starts to send sms to the number assigned to the Savings Bank "900».
In this Trojan overwrites sent her a message, and the majority of them came to the responses from the Savings Bank and destroy the message, which Bank sends the user in response to a request for the balance for sms.
Orenburg and seaside media in February and March, reported fraud, kidnapping funds from clients of Sberbank.