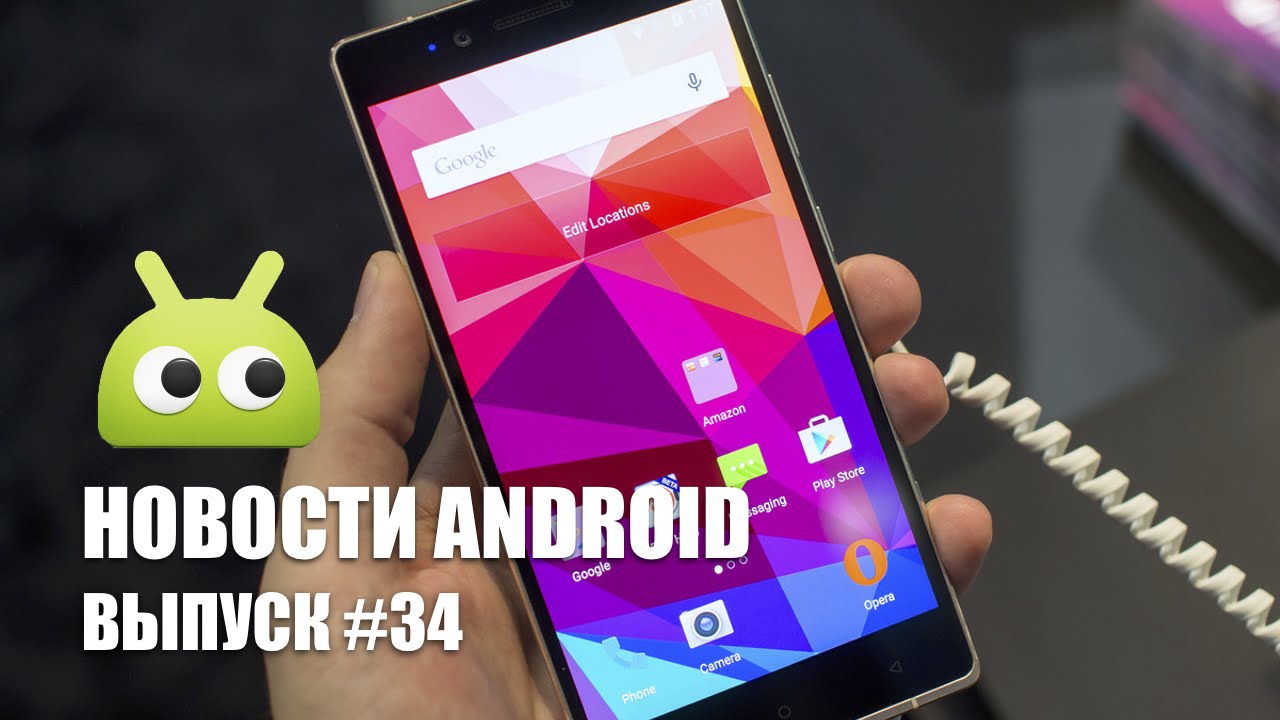 We offer you the attention of the thirty-fourth edition of our weekly "News Android». In this issue we'll talk about Android Marshmallow, successor Galaxy S6, premium OnePlus and more! Following with the same news you can find in the traditional text format if you prefer.
It is learned "Easter Egg» Android Marshmallow
Before the release of Android Marshmallow have less time, so it is not surprising that begins to emerge more and more details about the new operating system. In particular, in late September, we are waiting for the announcement of the new line of smartphones Nexus – sort of two. This week it became known, some "easter egg" will bring Android 6.0.
For those who do not know, if you go to" Settings ", then" About your device "and several times tap on the line with the version of Android, it will open the so-called Easter eggs. The preview version of any interesting there were missing. The screen displays a smiley face with divorced hands ¯ _ (ツ) _ / ¯. Clearly, the company did not want to disclose this detail ahead of time.
Now it became known that the corporation has prepared for users in the final version of Android 6.0. Alas, nothing special. "Easter egg" in Marshmallow is all the same game in the spirit of Flappy Bird, which we have seen in Lollipop, with the only difference being that the candy as barriers replaced marshmallows.
Samsung is working on a new project Project Lucky
Just a month ago, Samsung unveiled the next version of the flagship – Galaxy Note 5 and Galaxy S6 Edge +. Project Zero can be considered closed, which means – it's time for the next project.
Let's remind, Project Zero was to create a new flagship "from scratch", the Samsung abandoned the usual views on what should be the Galaxy, and as a result the world was the Galaxy S6, who lost a removable battery and memory card slot, get relief version of TouchWiz and memorable design. Now, in the bowels of the company begins to boil work on a new project, dubbed Project Lucky (lucky) . Of course, we are talking about the future of the flagship Galaxy S7.
It has already appeared rumors that the Samsung introduced new technologies to manage their projects , allowing the release dates of the new devices can be substantially reduced. Transferring presentation Note 5 from September to August, in principle, supports these conjectures. Then there was information about the exit Galaxy S7 by December this year, but it should be treated with the appropriate level of skepticism.
What do we promise Project Lucky? It is reported that the device will receive the new Exynos 8890 chipset with 2.3 GHz, which has already managed to light up in the Geekbench benchmark and score it as much as 7490 points, while the current flagship processor Exynos 7420 only gaining 4970 points.
In addition to processor performance speed of the device will be in charge and the inner drive technology lightning data UFS 2.0, which, however, is already being used in the current flagship of the company. However, there is a downside – memory controllers UFS 2.0 and microSD cards are not compatible with each other. Samsung allegedly trying to find a way to work around this limitation, but do not get too count on it.
In addition, engineers are working and on a new 20-megapixel module ISOCELL-camera, making, obviously, even more high-quality images, and also on some project, codenamed «all lens cover». What exactly is a speech, it is not specified, and only guess is that it might be some kind of attachment for additional lenses. Naturally, we should not forget that at the moment until we can hear echoes of the early stages of development. So many things can still change.
Meizu reserve a September 23 announcement for something new
In July this year the company introduced its flagship Meizu 2015 – MX5. As always, the smartphone boasts excellent performance, decent build and much lower price than the competition. Nevertheless, many fans of the Chinese brand continues to wait for the announcement MX5 Pro, at least until such time as the company's vice president said that this will not happen. According to him, Meizu abandoned line Pro and is preparing a new flagship series devices. Apparently, the novelty wait is very long.
Just recently, the network has pictures of the screen of the device of the future Meizu, and then vice-president decided to publish official renderings and even unannounced smartphone. But it looks like this and it was not enough as the track and the company posted a teaser of the upcoming announcement.
New products Meizu will appear before the eyes of the public September 23. The slogan «Meizu go PRO» only adds intrigue upcoming event as a disclaimer from the line PRO has been done is not the latest face of the company.
Whatever it was, but rumors say that we are waiting for the smartphone Meizu NIUX, which may not be the first device from Samsung, running on 64-bit chip Exynos 7420. In addition, the device should get FullHD-screen, 21-megapixel main and a 5-megapixel front camera, 3 or 4 GB of RAM, as well as metal body. Of course, the role of the operating system – Android 5.1 Lollipop with its own shell companies Flyme UI. The price of the device can start at $ 470.
BLU Pure XL – now the killer "killer champions»
The smartphone with top performance does not necessarily have to cost a lot of money. This is what we speak, not only Chinese manufacturers like Meizu, Xiaomi or OnePlus, but even such opportunistic American brands like Motorola and BLU. OnePlus invented for such devices sounding name "killer champions", but this year it seems to have turned out not the most lethal killer. And here at BLU, perhaps there is a good chance to get the title.
If we encounter an unfamiliar brand among manufacturers, is already used to think that he is a Chinese. About BLU I may say so only partly, by the company located in Miami, but does use manufacturing facilities in China. However, this approach is different than any of Apple? Yes, nothing, so the company is ready to compete with Apple, and with Samsung, and LG, and with all the other producers of the flagships. And her weapon in this fight will svezheanonsirovanny smartphone BLU Pure XL.
BLU Pure XL – is a 6-inch device with a Super AMOLED-screen resolution of 1440 x 2560 pixels, 64-bit eight-processor MediaTek Helio X10 2.0 GHz, 3 GB RAM, 64 GB of storage and 3500 mAh battery on.
As with any other flagship, special attention is given to the camera – there is a 24-megapixel module is protected with a sapphire crystal, the phase autofocus, optical stabilization and a two-color LED-flash. The front facing camera is also not to fail, taking pictures a resolution of 8 megapixels.
Among other things, the smartphone boasts support for LTE, a fingerprint reader, stereo speakers and support for technology DTS Sound, fast charging and aluminum body with polished bevelled edges.
This set will be available September 29 already, BLU Pure XL will be sold only on Amazon and is available in gold and gray colors. But, and its price will be only $ 350.
Android 6.0 Marshmallow deprived features a dark theme interface
On some versions of skins for Android, and some specific applications realized a great feature – a dark theme . Most users take their mobile devices with the dawn and do not leave with them, even after sunset, and read from a bright white screen – not the greatest pleasure, to put it mildly. Therefore, the inverse color to a darker shade is the perfect solution for your smartphone in twilight or darkness. And this feature was seen in one of the first versions of the release Android M for developers. However, in subsequent versions, unfortunately, it has been removed.
And – Android 6.0 Marshmallow not get a final release feature dark themes. Google has not announced it officially, and yet the reasons for such conclusions quite weighty.
The service Google's Issue Tracker is one of the members presented his request to return the dark theme. In response to his appeal at number 2657 received the status reviewed and the following comment:
«Thanks for the suggestion. Our team has reviewed your request. The function can not be added to the release of M. Nevertheless, it may be considered for future releases ».
It looks like dark themes in" Zefirchike "we can not see. Frankly, it does not seem to be something difficult to realize, but the demand – how. Therefore, it is unclear why the developers suddenly decided to balk. In short, while it is hoped only to some third-party solutions.
Are you ready for something premium of OnePlus?
A few weeks ago, we got acquainted with the details of the curious interview with Charles Pei – CEO OnePlus. During the conversation, he spoke about the lack of sense in the NFC, but also tried to predict the future, in which the main players of the smartphone market will be Apple, OnePlus and Samsung. Whatever it was, most big news was the news of the desire to introduce a new smartphone by the end of the year. It seems that the recent statement proved true. In any case, it hints at this new teaser, which we now take a look.
C inception producer under his name was released only two smartphone. No matter how wonderful they may be (the second and not particularly remarkable for the fact – we have stated in the review, why this is so) , to meet the needs of their customers is not enough. Rather, it is for this reason the engineers set about creating a new model of smartphone. Last, we recall, is not linked to the existing device, as will receive another name.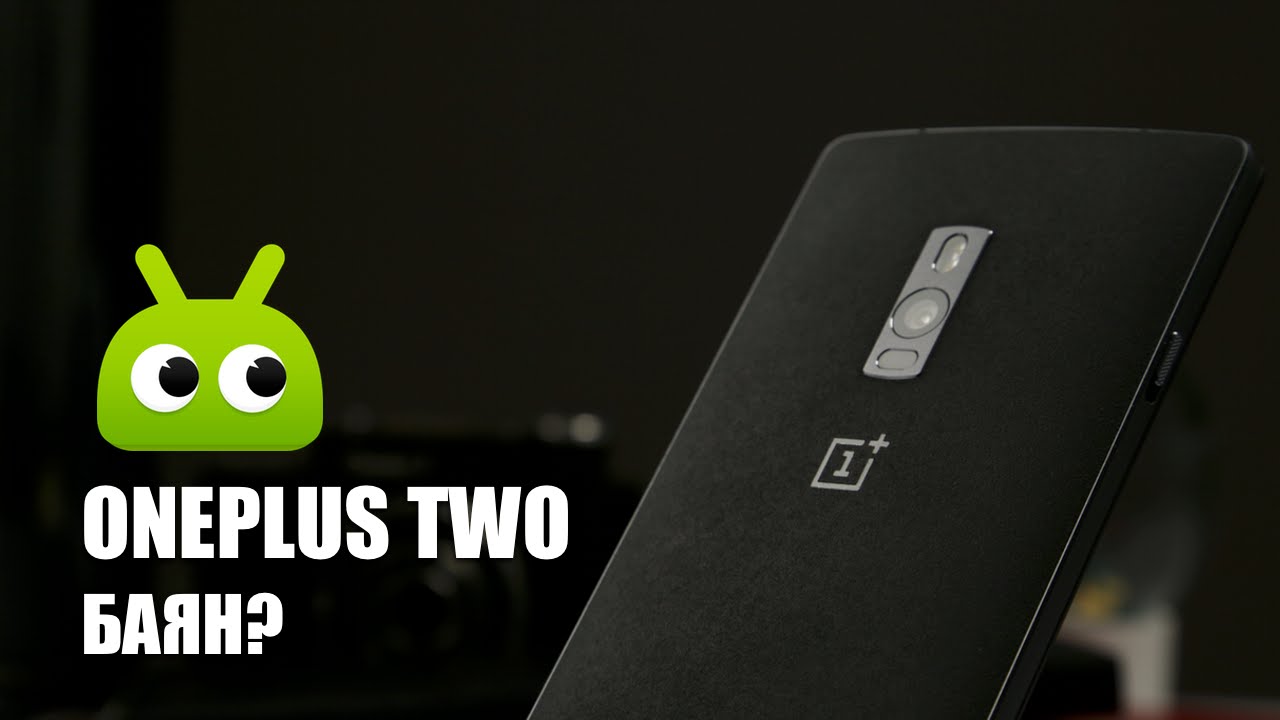 Most analysts were convinced that the mysterious novelty OnePlus will compact version of the flagship of the second iteration, but it seems that it is not. Make this conclusion has allowed the company published the image.
It contains the brand logo, a subject with unclear contours, as well as the slogan «A bit of welcome luxury», which is quite transparently hints at the announcement of something meaningful. No data as date and place of presentation, unfortunately, is not found.